What are the cool interactive features of Smart TV?
Smart TVs are not just simple to watch TV. They have more operational features to attract users' attention! What are the cool interactive features of Smart TV? Xiao Bian recommended four popular models with cool operating skills to meet the needs of users more intelligent operation!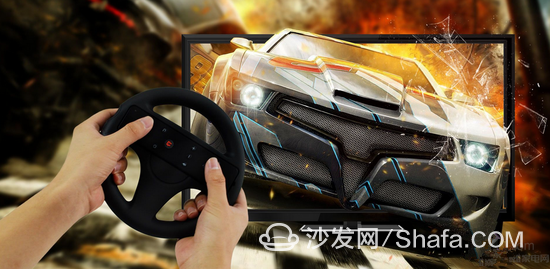 With the upgrading of display technology, TV is accompanied by the explosion of intelligent applications and peripheral software. From education, games, singing, somatosensory, shopping, etc., nowadays, just turning on a smart TV device is everything. If you are watching a video program and you really like the novelties of smart TVs, how should such products be purchased? Let us look at it together.
TV that can make money: Changhong E9600
Changhong 55E9600 curved TV is based on a user-developed money-making system, which allows you to obtain daily income while watching TV. You can participate in weekly sweepstakes and grab red-bag activities through Alipay, allowing you to enjoy VIP movies and movies for free without paying. . One task per day can be earned 4, Alipay red envelope 5 yuan per person. Wool is also a hair, why not.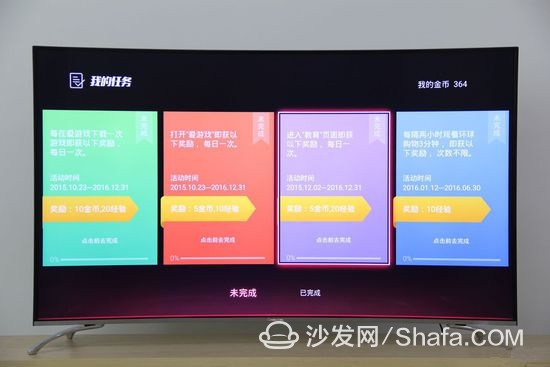 Compared to a router that can make money, Changhong's profitable TV will not consume a lot of your network traffic. In the "Selection" section of the 55E9600 TV UI, we can see the modules on the left that are very eye-catching: "to earn money" and "to spend money". After clicking on "to make money", the system will jump to "my task". All kinds of tasks are very simple. You can move the remote control and reward you by minute.
Rich educational content: Hisense MU9600
After the release of the latest generation of ULED3.0 products, Hisense re-emerged in a short period of time to "come together to learn". On April 20th, Hisense Internet TV enriched and enriched the content of poly-learning and launched professional products suitable for family education of all ages.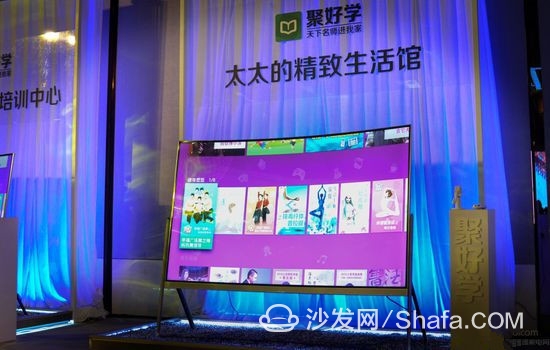 The characteristic of Hisense Poly Learning is that it not only provides content services for young children and youth, but also can meet the learning needs of users of all ages. The latest content of poly-learning is divided into seven major areas, namely, the needs of pre-school, elementary school, junior high school, high school, English, interest, and occupation. At present, the content of poly-learning covers multiple terminals, including televisions, mobile phones, and tablet computers.
Gathering the best and most authoritative big screen education service brand built by Hisense Internet TV, the company has the most abundant domestic resources. Since its operation, it currently has 300,000+ hours of excellent course resources, and the curriculum resources of primary and secondary schools account for 38%. Its "sub-role operation" and "eight major multiple intelligence systems" provide customized services for different learners and create a living room learning center that meets the needs of the family's full-aged population.
Fitness at home: TCL C2
TCL C2 series TV has built-in TCL platform "C exercise" fitness plate, through the remote control of air rat, somatosensory and other functions we can enjoy the fun of fitness at home.
Through the application board of TCL L65C2-CUDG TV, we can find C sports column. Through the remote control, we can experience bowling, darts, jumping and other games on this TV. We can also perform yoga, jogging and other sports through multiplayer sports. PK.
Different game items will also be pushed to us related game tips, such as darts. First of all, we need to control the cursor position through the somatosensory function. Then we use the remote control to "throw" the darts to your TV. Then darts will be inserted in the dial. on.
Incarnation of private K songs room: Haier Ali three generation TV
The Haier Ali III TV jointly launched by Haier and Alibaba is the third cooperation between Haier and Alibaba. Compared with previous TVs, Haier Ali's third-generation TVs are more ingenious in the home entertainment field of intelligent times, innovating home networking technology, subverting traditional communication methods, and new communication methods of voice chat, video chat, and sharing platform will unite you and me and make life renewed. Connect, integrate entertainment, film and television, education and other ecosystems, and enjoy a large screen family interactive new fun.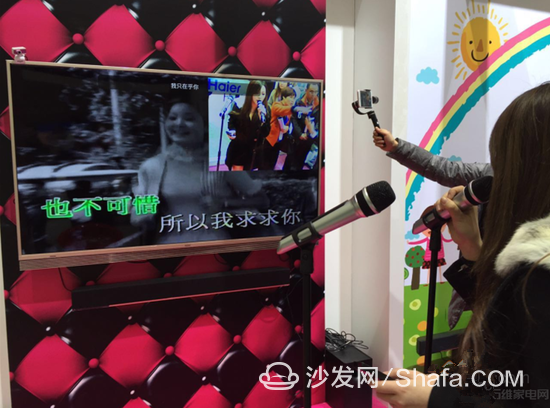 It is reported that Haier Ali TV uses Tianzhu karaoke software as a built-in entertainment application. As long as a friend using Haier Ali TV turns on the TV, he can experience this new entertainment method. The big screen K song is not only a more awkward, more interesting way of intelligent interaction, at the same time we can also sing with friends at home, or upload their own "Sound of Nature" uploaded PK with netizens.
Xiaobian message:
Smart TVs have a variety of gameplay methods. While satisfying our audiovisual needs, they can bring us more novelty games and fresh content. They are more cool than mainframe games, they are more comfortable than KTV, and they are more comfortable than K-TVs. The viewing experience. Users' demand for smart TVs is more than just watching, but it allows us to experience more entertainment and game functions through smart TVs.
Brushed Dc Controller,Brushed Motor Controller,Brushed Motor Speed Control,Brushed Dc Motor Controller
Jinan Keya Electron Science And Technology Co., Ltd. , https://www.keyaservo.com