Opus hand in hand, Huawei's first smart lighting products released today's cross-border cooperation battle
With regard to the progress of smart lighting, it seems that it is moving from the concept of the past to the stage of landing. Huawei's involvement seems to have made this future war ahead of schedule.
On the evening of August 30, Op Lighting (603515) issued an announcement about the release of new products, saying that the company and Huawei Terminal (Dongguan) Co., Ltd. (hereinafter referred to as "Huawei") according to the "HiLink Smart Home Cooperation Agreement" about HiLink smart home The agreement on solution cooperation will jointly develop "Oupu HUAWE HiLink Smart Lighting Products" and will be jointly released on August 31, 2016 at the Huawei HiLink Smart Home Ecology Alliance Conference in Shanghai World Expo Center.
According to the announcement, the "Oupu HUAWE HiLink Smart Lighting Products" released this time is a total of two models, one is the "Phantom Minghui HUAWEI HiLink Edition" that can be used for the main lighting of the bedroom restaurant, and the other is for home-assisted lighting. "Smart and space scene HUAWEI HiLink version".
These two products have the following common features:
1, wisdom and health. The optical application from health, according to the circadian rhythm of the human body, uses different light colors to meet the visual and emotional needs of different life scenes.
2. Intelligent control mode. This new product can be controlled by Huawei mobile phone for a more convenient intelligent control experience.
3. Cross-border smart family experience. On the Huawei HiLink platform, Op Lighting products and other home appliances such as home appliances are linked across the border to bring consumers a three-dimensional smart home scene experience.
Op Lighting said that the release of "Oupu HUAWE HiLink Smart Lighting Products" is the first cross-border cooperation and substantial progress of the company in the smart home field. The above products will further enrich the company's products in the smart home field, which will help the company accelerate. Developments in smart home products and solutions.
The company's cooperation with Huawei is a comprehensive cooperation in the technical level and compatibility platform, which is conducive to the company's continued expansion of the smart home market.
As early as April this year, the two sides officially signed a strategic cooperation agreement for smart homes. Op Lighting has become the lighting partner of Huawei's smart homes and jointly launched strategic cross-border cooperation.
The agreement announced that Opto will integrate Huawei Hilink protocol on the smart home lighting platform. The two parties will interact in intelligent routing and chip, mobile intelligent terminal and intelligent lighting device, cloud platform docking and data sharing, channel and marketing, brand building and standards. Agreements and other aspects form an all-round cooperative relationship.

True Wireless Bluetooth Earbuds
Professional Truly Wireless Earbuds manufacturer is located in China, including Best Truly Wireless Earbuds,Best True Wireless Earbuds Under,Best True Wireless Earbuds Under 50
Portable light blue tooth earphones.easy to carry,a small pocket is enough for it.It is specially for driver and phone calls,use true wireless earbuds makes your life safe and different.You deserve to own it!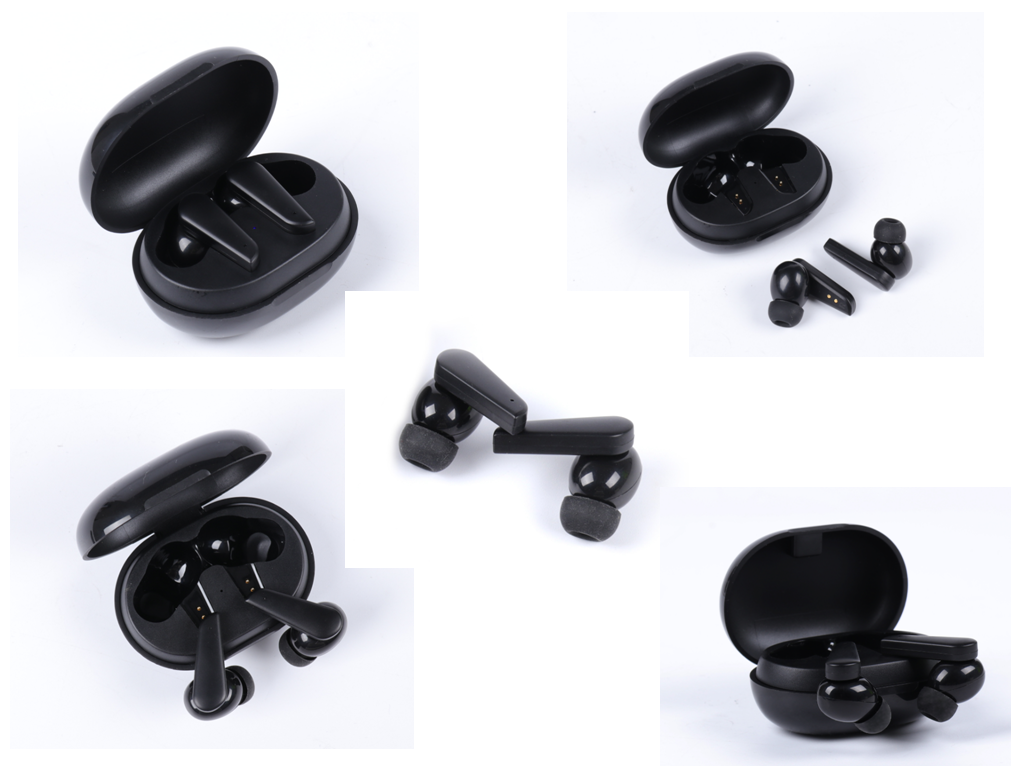 Truly Wireless Earbuds,Best Truly Wireless Earbuds,Best True Wireless Earbuds Under,Best True Wireless Earbuds Under 50, TWS earphones
Dongguang Vowsound Electronics Co., Ltd. , https://www.vowsound.com