Siemens joins hands with Microsoft to fight against General Electric's Internet of Things
Recently, Siemens announced that it will cooperate with Microsoft in the field of Internet of Things, such a joint or further competition with the United States General Electric.
From 2017, Siemens plans to provide its cloud services to Microsoft's main platform for analyzing big data collected by industrial equipment.
Siemens will increase the convenience of its customers' businesses to promote the use of their own services and software that helps increase productivity.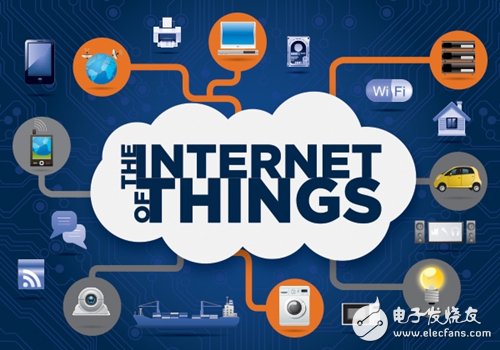 Siemens joins hands with Microsoft to fight against General Electric's Internet of Things
Siemens announced the news at the world's largest industrial control equipment trade fair in Nuremberg, southern Germany.
After the cooperation, Siemens' IoT platform "Mind Sphere" will be able to be used through the Microsoft cloud platform "Azure".
Mind Sphere analyzes data collected from device sensors and enables predictive maintenance, energy management, and resource optimization across a global facility.
In addition, MindSphere comes with application software such as design, and customers can change the usage according to their specific conditions.
On the other hand, Siemens used Germany's SAP high-speed data processing technology "HANA" for Mind Sphere, and SAP provided applications to Mind Sphere.
Mind Sphere is available through Siemens' own cloud platform, but will be available through Azure in the future, which will help attract more customers. In addition, Siemens is also focusing on cooperation with Microsoft in machine learning functions.
Mind Sphere is similar to General Electric (GE)'s "Predix", and the two companies compete in almost all areas. Predix also plans to allow customers to use Azure since 2017.
GE has recently actively acquired and acquired Baker Hughes, a well-known oil and gas service provider in the oil and gas field, and continues to buy software services to strengthen its internal IoT platform, Predix, on the industrial IoT platform.
It is reported that GE, a comprehensive industrial giant, is actively transforming into a digital service enterprise and locking in the industrial Internet of Things. In November 2016, GE continuously purchased and strengthened the strength of industrial IoT software, and bought the cloud for 915 million US dollars. Service company ServiceMax, which bought Canadian industrial IoT software company bitStew around the Internet of Things for $153 million, the competition and cooperation between global manufacturing and IT giants is becoming more and more complex. This cooperation is very symbolic. .
Among the large industrial electronic equipment companies in Europe, Swiss ABB also finalized cooperation with Microsoft in the field of Internet of Things in October, and plans to expand similar services.
Crank Connecting Rod Mechanism
Crank And Connecting Rod Mechanism,Connecting Rod Mechanism,Crank Mechanism Con Connecting Rod,Crank Mechanism Part-Connecting Rod
Chongqing LDJM Engine Parts Center , https://www.ckcummins.com