Broadcom launches the industry's first DVB-T2 system-level single-chip solution to help digital TV industry innovation
News highlights:
· The industry's first DVB-T2 system-level single chip
· Integrated HD video decoder, CPU, graphics and audio engine, tuner and demodulator in one
· Common architecture and pin compatibility with cable, satellite, IP and ground receiving chips in Broadcom product family
· The product has a small size, high integration, and a small number of components, thereby reducing the cost of the DVB-T2 receiver
Beijing, February 4, 2013-Broadcom Corporation (Nasdaq: BRCM), a global leader in innovative solutions for wired and wireless communications semiconductors, recently released the industry 's first highly integrated DVB-T2 system-on-a-chip (SoC) solution. The new BCM7563 integrates a DVB-T2 tuner, demodulator, CPU, and high-definition audio video and graphics back-end to meet the growing demand of the digital terrestrial television (DTT) market. This new product made its debut at the CSTB in Moscow last week. For more details, please visit Broadcom.com.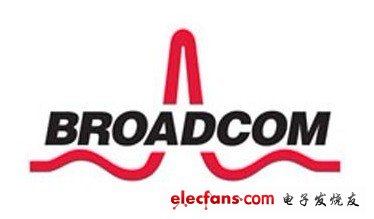 At present, most of the mainstream DVB-T2 chips on the market use three-chip solutions. The emergence of BCM7563 greatly enriches the market choices and provides equipment manufacturers with easy-to-manufacture and low-complexity solutions. In addition, it also facilitates operators' upgrade services, from one-way broadcasting to digital video recording (DVR) and future two-way interactive IP services such as HbbTV, video on demand (VoD), and online shopping.
"The introduction of BCM7563 fulfills Broadcom's commitment to the transition from standard definition to high-definition digital terrestrial TV." Said Dan Marotta, Broadcom Group's Executive Vice President and General Manager, "By achieving the highest degree of system integration, our solution is significant Reduced the construction cost and complexity of DVB-T2, and promoted its application to large-scale market. "
"At present, Russia is actively building a DVB-T2 multiplexed broadcast TV system. As of the end of 2012, the first DVB-T2 system has partially replaced DVB-T, covering more than 70% of Russian households. By 2015, Russia plans By building three multiplexed broadcast TV systems, the coverage of home users will be as high as 98%. "Sam Rosen, business director of ABI Research said," Russia currently has a large number of TV sets that can receive DVB-T2 signals, creating a set top box A huge business opportunity. "
The main function:
Support DVB-T, T2 and T2 Lite standards
· High-performance H.264, 1080p60 hardware video decoder that can support multi-view codec (MVC)
· Flexible multimedia decoding engine that supports a wide range of audio and network video formats
· Additional tuner, USB and SDIO ports for DVR and time-shift buffering applications
· Complete IP data stream processing capability and integrated Ethernet PHY, able to adapt to hybrid applications including HbbTV
· High-performance application processor plus special DVB-T2 data acquisition processor
· HD graphics processor with HD and SD video conversion capabilities
· High-speed DDR3 memory interface
· Broadcom Artemis software stack, which can support linear and advanced mixed TV content and services
· Industry-leading conditional access system and advanced digital rights management support
Supply:
The BCM7563 chip is currently being tested and officially unveiled at the 2013 CSTB Broadcom booth. The BCM7563 chip has two package sizes of 15x15mm2 and 19x19mm2.
About Broadcom:
Broadcom, a Fortune 500 company, is an outstanding technology innovator and leader in the global wired and wireless communications semiconductor industry. Its products assist the transmission of voice, video, data and multimedia throughout the home, enterprise and mobile environment. For manufacturers of information and network equipment, digital entertainment and broadband access products and mobile devices, Broadcom provides the industry's most complete advanced system-on-a-chip and embedded software solutions. These solutions support our core belief: ConnecTIng Everything®. For more information, please log in:
Solar Floodlight,Led Solar Security Light,High Powered Solar Flood Lights,400W Solar Flood Lights
Jiangmen Biaosheng Solar Energy Technology Co., Ltd. , https://www.bsprosolar.com