Comply with the development of medical informatization, Huawei digital hospital solutions highlights
Foreword
Since the 21st century, various factors such as rapid population growth, accelerating aging trends, deterioration of the ecological environment, frequent natural accidents, and increased awareness of people 's self-health have made us have higher requirements for the construction of medical and health security systems. We need to use communication and information technology to continuously improve the efficiency of hospital operations and management, and reduce hospital operating costs, so as to meet people's basic desire for a healthy life and promote stable social development.
As the world's leading provider of ICT solutions, Huawei has extensive experience in the healthcare industry, and has successfully launched solutions for digital hospitals, regional health, and telemedicine, which have played a positive role in promoting the development of global medical information.
Among them, digital hospital solutions cover everything from hospital management and clinical informationization to the construction of related infrastructure (networks, data centers, etc.). For different application scenarios of hospitals, Huawei provides digital hospital solutions such as mobile medical, telemedicine, primary medical information, chronic disease management, and integrated medical cloud by building a comprehensive hospital information platform with electronic medical records as the core to serve medical Health industry. At the same time, Huawei's open platform APIs, together with partners, enrich the medical industry's innovative services.
Huawei's digital hospital solution effectively reduces the cost of hospital operations, reduces the probability of medical errors, improves the supervision level of managers, improves the service experience of patients, and realizes the paperless and filmless internal office of the hospital The wireless, wireless, and create a green working environment.
The needs and challenges of hospital informatization
In the past two decades, hospital informatization has roughly gone through the initial development stage centered on administration and doctor diagnosis and treatment, and has entered the development stage of digital hospitals centered on serving patients. Digital hospitals are based on the construction of digital hospitals, and they need to implement new medical business services including medical services for mobile patients, including network services, mobile medical services, telemedicine, and health management. However, the development of hospital information technology has forced us to face many difficulties:
Many important information systems at different levels such as outpatient, inpatient, inspection, scientific research, office, and out of hospital coexist. They are not interoperable and incompatible. It is also difficult to achieve communication and coordination and unified management. Comprehensively and intuitively grasp the operating status of the hospital;
The information resources of the entire hospital need to be operated in a unified manner to achieve the comprehensive operation goals of efficient resource utilization, new business development, energy saving, safety management and control, and cost reduction;
Grassroots medical institutions lack information support, and need to achieve medical popularization and consistency of medical services;
Solve the health management of chronically ill patients outside the hospital and promote the business to the community and family;
Medical resources are mainly distributed in big cities and big hospitals to solve the uneven distribution of medical resources.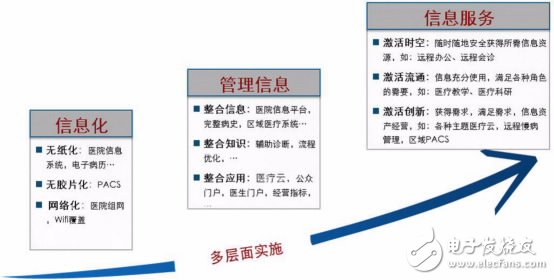 Figure 1: Three stages of hospital information development
Modern hospital informatization requires digital hospital solutions to consider three levels of issues at the same time: the first level, the informationization of the medical business, to achieve networked, paperless, and filmless office; the second level, the management of information resources The integration of information and the integration of applications give full play to the advantages of informatization; the third level, starting from the service, activates the demand for medical informatization, activates time and space barriers, fully circulates and shares information, and continues to innovate to meet the continuous development of medical services.
1. Huawei Digital Hospital Solution
Information construction is playing an increasingly important role in the operation of modern hospitals. We need to make better use of information technology to achieve communication and coordination, business coverage and resource integration. Huawei deeply understands the needs of the development of medical informatization, and proposes a digital hospital solution that promotes the circulation of medical information resources, and realizes the communication and integration centered on "EMR" among various medical subsystems.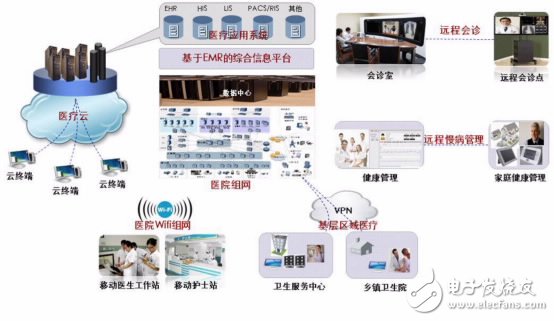 Figure 2: Overview of Huawei Digital Hospital Solution
Three characteristics of Huawei's digital hospital solution
Extend hospital information coverage
Huawei's digital hospital solution supports mobile medical, remote medical, chronic disease management, medical cloud and other medical services on the basis of ensuring traditional hospital management and clinical informatization.
Deep integration and optimization of medical business
The medical cloud can realize the comprehensive reuse of hospital information resources, flexible expansion, security management and control, and energy-saving comprehensive operation goals; assist in building a comprehensive information platform with electronic medical records as the core, and solve the collaborative optimization of medical processes.
Open and cooperative solutions
The open and integrated medical cloud service platform allows us to work together with various medical information application manufacturers to expand the effectiveness of medical information applications.

Charging Cable Bracelet,Charging Cable For Iphone,Charging Cable,Micro Usb
Hebei Baisiwei Import&Export Trade Co., LTD. , https://www.baisiweicable.com