Cree XLamp LED latest reference design solution detailed
Cree promotes the popularization and application of LED lighting through unremitting innovation, implements Cree's mission, leads the transformation of LED lighting, eliminates low-energy efficiency lighting, and accelerates the widespread application of LED lighting. Cree's innovation stems from the superior lighting-grade XLamp® LED device's advantages in brightness, luminous efficiency, life, color rendering index, thermal performance, and reliability. This article introduces the reference design solution of Cree's newly released XLamp® series products, aiming at outdoor lighting, indoor lighting and other fields, together with customers to achieve higher lighting performance and obtain lighting applications with lower system cost.
1. Reference Design of Street Lamp Module
Generally speaking, outdoor lighting requires high luminous efficiency, high luminous flux, high maintenance characteristics, etc. In addition, it requires more safety protection than indoor lighting, and requires better performance in life and reliability. And light efficiency, luminous flux, excellent light color quality, life and reliability are the advantages of Cree's XLamp® series products. For all kinds of street lamp products on the market, we have designed some high-efficiency series products XLamp® XP-G2, XM-L2, XP-E2 and XT-E devices in the street lamp application of some module solutions, and lighting manufacturers or designers Wait for colleagues in the industry to share and discuss design ideas.
1. XP-G2 street light module

Through the combination of 6 supporting parts such as heat dissipation and optics, we have produced street lamp modules including LED devices, aluminum substrates, heat sinks, optical lenses, waterproof and other supporting parts. In fact, the steady state data are as follows: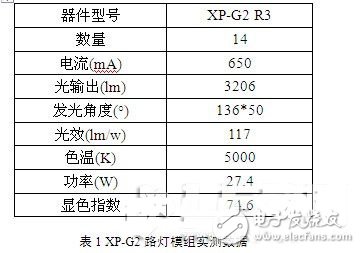 2. XT-E, XP-E2, XM-L2 street light module
Of course, many customers want to use some solutions with a single higher power or low color temperature. We have made solutions with different color temperatures and different light efficiency requirements. The comparison of the measured data is as follows:

Second, the industrial and mining lamp reference design plan
Industrial and mining lamps are generally used in warehouses, production plants and other lighting. They usually have high power, require high light efficiency, high luminous flux, and long life. The light intensity distribution is also similar to LED light sources, and generally does not require complicated large-angle secondary light distribution. XLamp® XM-L2 LED, the light efficiency is increased by 20% compared to XM-L, once again setting a new milestone for single chip LED high light efficiency and light output, XLamp® XM-L2 LED has a light efficiency of 186 at 350mA and 25 ° C lm / W, mainly designed for high lumen applications, suitable for high bay lights (high bay lights), outdoor lighting and indoor lighting. Cree 's latest XLamp® CXA LED array is optimized for simplified design and lower system cost. A single light source can provide 5,000-10,000 lm of luminous flux, which can meet high lumen output track lights and downlights, outdoor Requirements for applications such as area lighting and industrial and mining lamps. Here we use XLamp® XM-L2 and CXA2540, CXA3050 LED devices to design solutions in industrial and mining lamps for reference.
1. XM-L2 High Bay Light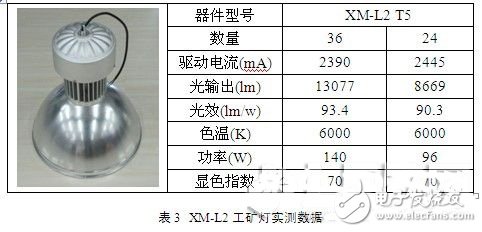 2. CXA2540, CXA3050 industrial and mining lamp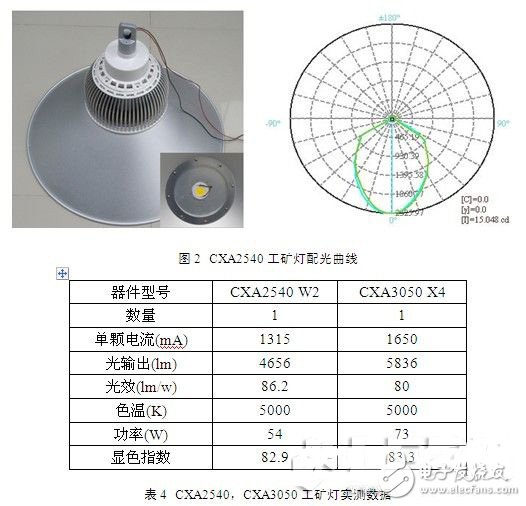 One Hole Punch Machine,Single Hole Punching Machine,Punching Machine Single Hole,Single Hole Paper Punching Machine
Zhijiang BSL battery technology service company , https://www.bslbatteryservice.com