Wistron Taiyuan tour products attract strong interest from guests
On June 19th, the leading information visualization products of Guangdong Weichuang Video Technology Co., Ltd. (hereinafter referred to as "Weichuang") appeared in Taiyuan. Weichuang has launched a wealth of products in the form of a tour experience, including DLP, LCD, LED display products and visualization application platform, which has aroused the guests' strong interest.
Ning Fei, manager of Weichuang Taiyuan Office, talked about the current application of information visualization: "Government emergency construction brings opportunities for large-screen applications. The conventional control room is difficult to adapt to the informationization of the command center under the new situation, due to the lack of its business system. Relevance, using hardware for centralized display, lack of all business data, video data information, data integration, information island phenomenon is serious, it is difficult to meet the requirements of relevant departments to quickly deal with public emergencies."
This poses a challenge for large screen splicing companies. Weichuang has taken a step forward in this area, has done a lot of work, and developed related products and software.
During the tour, the guests saw the scenes of the application of these products and software demonstrations. Faced with huge information data, Weichuang's public security and traffic police industry application solutions can use information such as large-screen GIS maps to simultaneously call information, data, images, etc. of key monitoring objects on the site, and display public security and traffic police within the set range. The location and contact information of the police units, firefighting, first aid, etc., cooperate with all parties to conduct on-site rescue observation and dispatch in real time.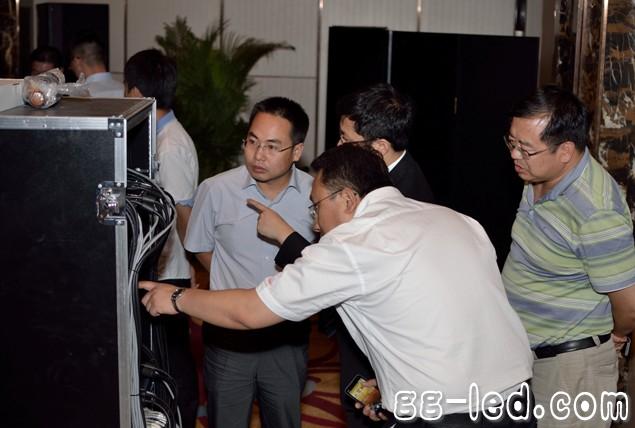 The guests communicate before the display equipment
The guests were very interested in the information visualization products exhibited by Weichuang. In the free communication session, the guests actively participated in the product experience and interacted with the Wistron staff, which forced the organizers to delay the free communication time by 30 minutes. Some guests also talked with the staff of the site at the end of the morning tour to the afternoon.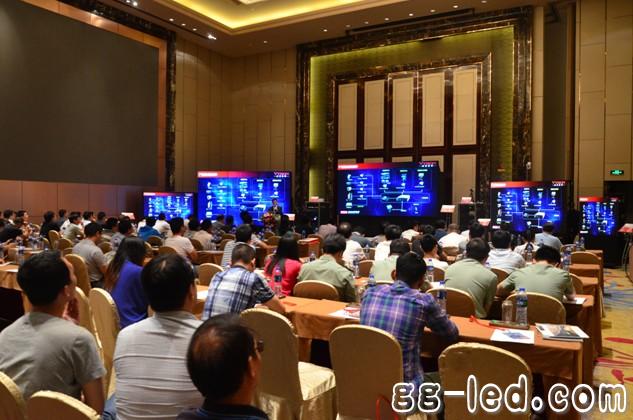 exhibition site
The conference has nearly 120 guests, including customers and partners from coal, public security, water conservancy, electric power, and military.
Weichuang's information visualization products have been applied in Shanxi, such as Chun'an Wangzhuang Coal Mine, Shanxi Xishan Jinxing Energy Co., Ltd. Xiegou Coal Mine, China Coal Pingshuo Dispatch, Yangmei Xinjing Mine, Xiadian Coal Mine, Shanxi Province Taiyuan Municipal Public Security Bureau, Shanxi Provincial Procuratorate, Shanxi Unicom Company, Shanxi Branch of the People's Bank of China, Shanxi Provincial Military Region and other projects.

(This article is published by Wei Chuang)

SMD Magnetic Buzzers are generally smaller than pin type Magnetic Buzzers, with width as low as 4 mm to 9 mm. They are optimized for small devices such as blood glucose meter, clinical/forehead thermometers, photo flashes for cameras, and portable terminals.
Our products are widely used in home appliances, medical devices, cars, electric bicycles, computers, cordless phones, alarm systems. We are able to make 7 to 9 million pieces monthly based on our professional engineers, advanced audio analyzers, ISO 9001, ISO 140001 and QS 9000 certifications.
Magnetic Buzzer,Smd Magnetic Buzzer,Smd Self Drive Buzzer,Waterproof Smd Magnetic Buzzer
Jiangsu Huawha Electronices Co.,Ltd , https://www.hnbuzzer.com