First Quarter LCD TV Market Research Report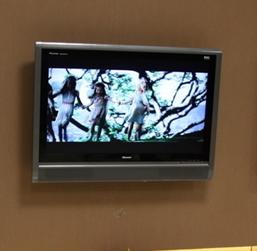 In the first quarter of 2014, the pattern of brand awareness in the Chinese LCD TV market was basically stable, and local brands led by Hisense still held close to 60% of consumers' attention in the market. From the perspective of product type, the smart TV market continues to heat up, and it has been affiliated with non-smart TVs. Although 4K TVs are slightly less concerned, they have maintained a good momentum of development, while 3D TVs have shown a slight decline and have performed poorly this quarter.

Report points:

• Brand focus: Hisense is the top brand watcher and Skyworth won the Q1 runner-up.

• Product Focus Model: LeTV is the brand that has the most TVs on the list.

• 3D TV structure: The proportion of attention on 3D LCD TVs has declined.

• Smart TV architecture: The proportion of Q1 smart TVs continues to rise.

• Ultra HDTV structure: Ultra HDTVs keep rising attention.

• Backlight type: LED backlight types dominate the market.

• Screen size structure: The screen size of LCD TVs has grown toward large screens.

• Structure of price segment: The attention of the price segment above 10,000 yuan has slightly increased.

• Analysis of mainstream manufacturers: Hisense has obvious advantages, and Samsung and Skyworth have fierce competition.

First, the market overview • New television emerged in an endless stream, television manufacturers have significant advantages In 2014, in the Chinese LCD TV market, major television giants have all showed their magic, new TV emerged in an endless stream, and the market competition was fierce. Samsung introduced the world's first curved ultra-high definition TV HU9800; Hisense introduced ULED TV series, which is not inferior to OLED TVs in terms of color saturation, brightness, etc., while the price is only half of OLED; TCL launched cloud screen H9500, in 2K to 4K There are breakthroughs in technology; Sharp has introduced a four-color television series that can make FHD TVs comparable to 4K TVs.... It can be seen that TV is still a high-tech industry today as technology advances with each passing day.

• TV screens continue to develop towards the big screen According to ZDC data, the actual screen size of Chinese LCD TVs increased from January to March 2014. The average size in March reached 41.71 inches, an increase of 0.17 inches from January. The average monthly growth rate was 0.2%. Compared with 39.63 inches in March last year, it was up 5.2% year-on-year.

Second, the brand attention pattern • Hisense reelection brand watch the top spot, Skyworth won the Q1 runner-up In the first quarter of 2014, China's LCD TV market remains concerned about the top three is held by Hisense, Skyworth and Samsung, the cumulative attention to 40.8%. Among them, Hisense continues to lead the market with a ratio of 16.7%; and in contrast to the previous quarter, Skyworth replaced Samsung as the second runner-up in the quarter with a focus of 12.2%; Correspondingly, Samsung declined to the third place, with a concern of 11.9% . In addition, TCL, which accounts for more than 10.0% of brands this month, is 11.1%.
True Wireless Bluetooth Earbuds
Truly Wireless Earbuds,Best Truly Wireless Earbuds,Best True Wireless Earbuds Under,Best True Wireless Earbuds Under 50
Dongguang Vowsound Electronics Co., Ltd. , https://www.vowsound.com