The first step of transformation: Nokia's $100 million bet smart car
At one time, every household had at least one Nokia, but it began to decline in the post-90s generation. Nokia, the former mobile phone big brother, once occupied 40% of the global mobile phone market at the peak of 2008. Unfortunately, after the development of smart phones, Nokia was gradually thrown away by the Apple iPhone of the dedicated iOS system and the device equipped with the Android operating system. The incompleteness of the Saipan system was gradually abandoned, and Nokia's market share began to increase. shrink. Although he has tried to form alliances with Microsoft, he still can't save the company from the fire. In the end, after a cumulative loss of more than 5 billion euros in nine quarters, Nokia decided to sell its mobile phone business to Microsoft last September.
Apple released its own car navigation service CarPlay, officially announced its entry into the smart car field. It can be seen that when the smartphone market is close to saturation, Apple can aim to target the emerging smart car field. Long before Apple launched its own Apple map and the new CarPlay, Nokia has years of research and development experience in navigation, and launched map applications including Here map, Here driving + and other main navigation. After several updates, the Here navigation application has gradually improved in the operating experience.
Seeing the time is ripe, on May 5, Nokia announced the launch of a $100 million Internet of Vehicles fund, and commissioned Nokia Growth Partners (NGP) to manage it, and has joined the current bubbling Driving the car field. Of course, "Iron Man" Musk and Google have achieved good results in the field of smart cars. They all think that the future car will become more intelligent, and the Internet of Vehicles technology will become more popular, so not only Apple, Google is smart in the future. The field of automobiles and map data will be devastated, and now Nokia, which is eager to step into the Internet of vehicles, will be an important balancing factor for the future.
Nokia CEO Rajeev Suri said, "We are launching a new $100 million venture capital fund today, further demonstrating that we believe connected cars are a significant growth opportunity."
The fund's main investment is in the development of potential car networking technology, smart car technology and Internet local service companies, to promote the development of relevant ecosystems, the main purpose is to discover and invest in the expansion of HERE (Nokia map business A wholly-owned subsidiary) products in the fields of car networking, smart cars and local services. The Internet of Vehicles Fund will become the fourth fund managed by NGP on behalf of Nokia, while NGP currently manages a total of $700 million.
At the 2014 GMIC, Deng Yuanzheng, as the managing director and partner of NGP, delivered a speech at the Leaders Summit and announced Nokia's ambitious investment strategy plan. He said:
In the past few years, the wave of innovation has come one after another, and the rapid development of technology has helped auto companies to create more secure and environmentally friendly products with higher connectivity, intelligence and economy. Similar to mobile phones, tablets and wearable devices, cars are becoming a new technology application platform. We are very pleased to be able to deepen our cooperation with HERE and invest in related companies through the Internet of Vehicles Fund. We believe that the future development of the automotive ecosystem, local services and personal mobile experience is promising.

Copper Core Fire Resistant Cable(FR cable) is copper core electrical cables with PVC or XLPE insulation. This cable is suitable for those places with fire resistance requirement. With fire resisting insulator, this cable can ensure to keep normal electrical power on within a certain time if the fire happens. Especially suitable for electric power distribution in fire emergency system such as fire alarm, fire-fighting facility, urgent evacuation.
Product Features
l Light weight & long lifetime
l Reliable and efficient
l Safe and secure
l Easy to implement in the circuits
Using features:
l Rated power-frequency voltage Uo/U: 0.6/1kV
l Max. permissible continuous operating temperature of conductor:
PVC Type: 70℃,
XLPE Type: 90℃
l Max. temperature of conductor during short-circuit(5s maximum duration) shall not exceed:
PVC Type:160℃
XLPE Type:250℃
l The ambient temperature under installation should not below 0℃.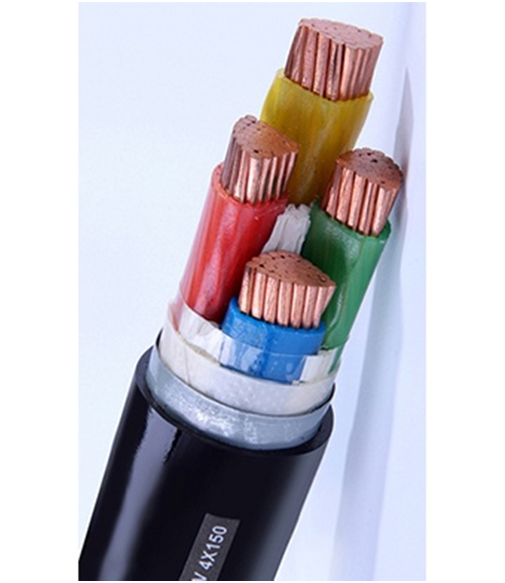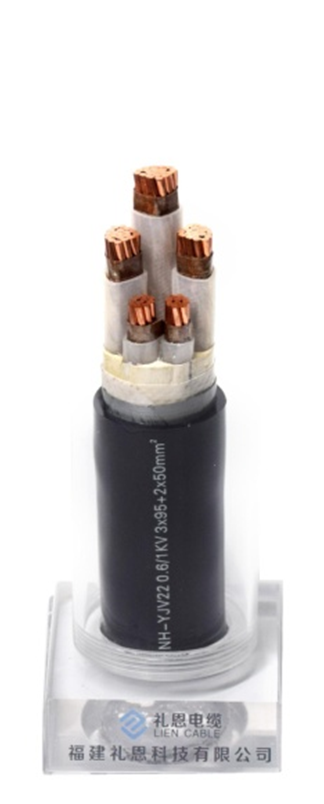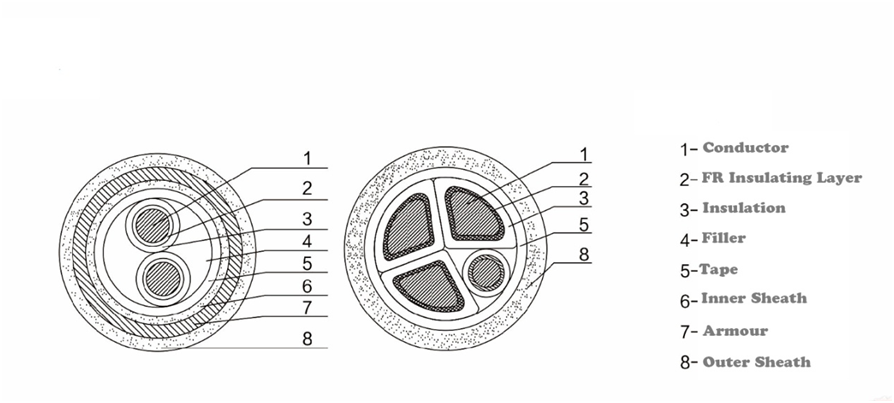 Application
l Steel mills and wind power mills
l EOT Cranes& Ships
l Airport lighting
l Nuclear and thermal power stations
l Electrical and textile machines
l Construction equipments
FAQ
Q: Are you a factory or trading company?
A : We are a manufacturer. We are professional in developing and producing electrical wires and cables since 2001.
Q: Can I visit your factory?
A :Yes! You are welcome to visit our factory for further detail check.
Our factory is located in Minqing,Fujian.You could choose to fly to Xiamen/Fuzhou International airport. And tell us your flight No. We will arrange to pick you up if you like.
Q: May I buy samples from you?
A: Yes! You are welcome to place sample order to test our superior quality and services.
Q: Can you put my brand name (logo) on these products?
A: Yes! Our factory accepts to print your logo on the products.
Q: May I know the status of my order?
A: Yes .The order information and photos at different production stage of your order will be sent to you and the information will be updated in time.
We are professional manufacturer of electrical fire retardant cables, our products are produced according to IEC testing standard. Welcome to visit our factory.
Copper Core Fire Resistant Power Cable
Copper Core Fire Resistant Power Cable,Fireproof Electrical Cables,Multicore Fire Resistant Electrical Cabels,Fire Resistant Power Cables
Smartell Technology Co.,Ltd , http://www.liencable.com